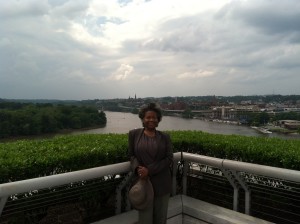 The concept of Brenda's Lunch started as a Twitter handle. It was a response to the many questions and comments about Brenda taking her lunch to work everyday. For some reason, Brenda's co-workers are intrigued by her lunches. They walk by and make comments about her lunch. They ask how she makes her lunch. They ask what ingredients she put in her lunch. They ask how she has the time and/or discipline to make her lunch everyday. Recently, one of Brenda's co-workers asked if she could have some of Brenda's Lunch! Men and women wanted to know all about Brenda's lunch!
Hence, a blog was born … Brenda received so many inquiries that, as a joke, she setup a Twitter account to show pics of her lunch and ingredients. To make the blog more "meaty," Brenda decided to add topics she likes to talk about:
Brenda's Lunch is kind of a quirky website name, but she hopes you enjoy her commentary, opinions, and lunches! Let's Go to Lunch!